Collections
Diamante Decor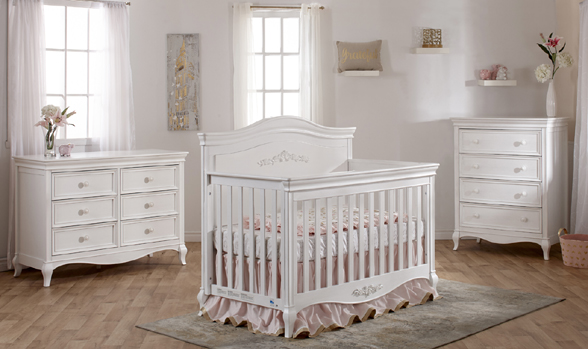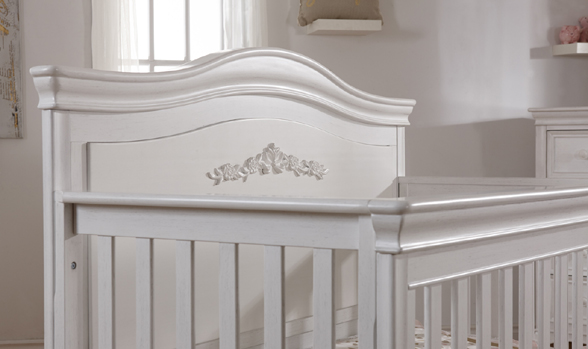 The Diamante [dja'mante] Décor is a gem of a collection that sparkles with sweetness. This classically glistening collection has delicate curves echoing the Italian coastline of Diamante, Calabria. The 2403 Crib features a full panel with a floral décor and is GreenGuard Gold certified. It is a 4 in 1 crib that converts to a toddler bed, a day bed and into a full-size adult bed. Our furniture is built from the best solid woods and veneers, for superior safety. All finishes are non-toxic.
In this collection
Mondo Bébé: the store for baby and children furniture and accessories. From baby cribs to children beds, from toddler to teenager. Convertible cribs transforming into double beds, double dressers, chests, nightstands, changing trays, mirrors, high chairs, rocking chairs, bedding, strollers and many more accessories for your child's room. Our large nursery room selection will meet your needs whether for boy or girl.
A lot of effort goes into updating the website. However, in the event of a price disparity, the price displayed in the store prevails over that on the website.
Dorval
1525 Hymus, Dorval, 514-421-5891
Security & confidentiality