Collections
Biella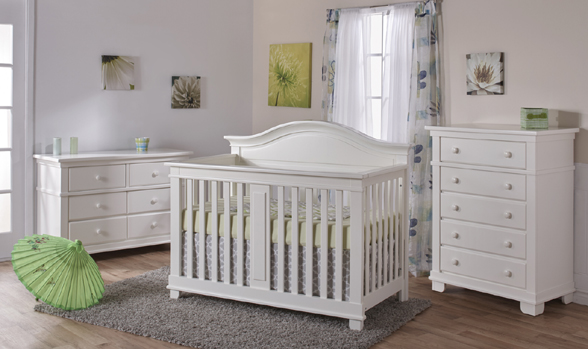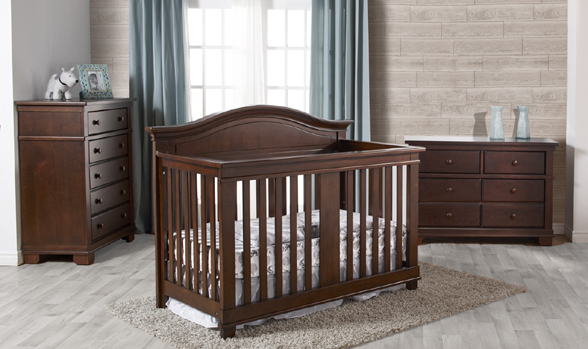 In this collection



Classic style complimented by beautiful curves.
Nestled in the foothills of the Alps, the town of Biella[ˈbjɛlla] is known worldwide for its storied history of exquisite wool and textile production.
This delicate and beautiful heritage is reflected in the craftsmanship of the Biella Forever Crib. With a delightfully curved headboard that offsets the modern design of the crib, this blending of styles is a testament to our Italian heritage and desire to create pieces with modern sensibilities. The clean lines of the crib are complemented by a classic style that is both elegant and luxurious and would make a perfect centerpiece in any nursery. The front of the crib has a center panel with an inset detail that complements the inset of the curved headboard, and the legs of the piece are slightly tapered to provide a clean, classic look.
Designed to pair nicely with the Torino Collection, the Biella Forever Crib would look wonderful in a nursery with the Torino 5-Drawer Dresser and the Torino 6-Drawer Dresser.
Mondo Bébé: the store for baby and children furniture and accessories. From baby cribs to children beds, from toddler to teenager. Convertible cribs transforming into double beds, double dressers, chests, nightstands, changing trays, mirrors, high chairs, rocking chairs, bedding, strollers and many more accessories for your child's room. Our large nursery room selection will meet your needs whether for boy or girl.
Saint-Léonard
9265 Lacordaire, Saint-Léonard, 514-379-1579
Dorval
1525 Hymus, Dorval, 514-421-5891
Security & confidentiality